Global plant diversity and distribution – joint Special collection
The New Phytologist Foundation is delighted to bring together this new joint Special collection across New Phytologist and Plants, People, Planet. Global plant diversity and distribution seeks to explore the patterns and processes of plant diversity and distribution at global and regional levels, highlight current risks to plant diversity, and inform future agendas for research and conservation.
The collection is also a celebration of the first version with geographic data for all accepted taxa of the World Checklist of Vascular Plants (WCVP) released by the Royal Botanic Gardens, Kew – the outcome of over 35 years of meticulous and collaborative work. This vast dataset, on which all the papers in this collection are based, gives us the power to delve deeper into the distribution patterns of species and whole groups, test specific hypotheses of the drivers generating them, and model and predict extinction – across the tree of life and across the world.
The collection is based on responses to an open call for papers exploring the WCVP dataset, which aimed to reach a diversity of authors from across the globe. It is co-released with the State of the World's Plants and Fungi 2023 report (Antonelli et al., 2023) and symposium, organised by the Royal Botanic Gardens, Kew, which together discuss these papers in the overall context of current knowledge on plants and fungi, the threats they face, the data and knowledge gaps, and the priorities for future work.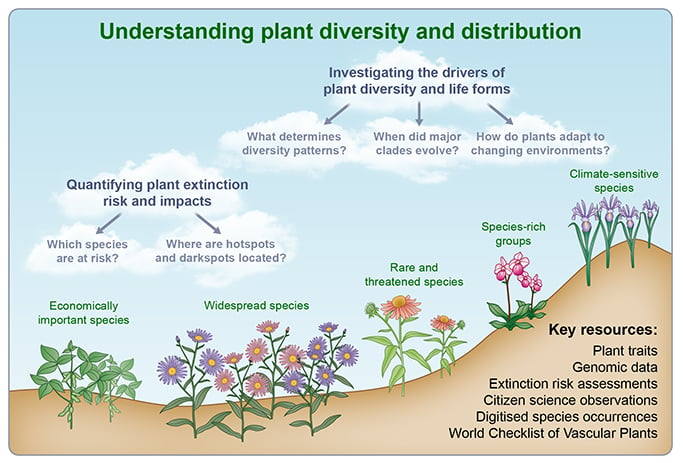 Figure 1 from the Special collection Editorial by Alexandre Antonelli, et al. (2023): Why plant diversity and distribution matter. Understanding which and where different plant species occur across space (in this case, along a schematic mountain slope) can help us address many fundamental and applied questions in ecology, evolution and conservation biology.
Please enjoy this Special collection.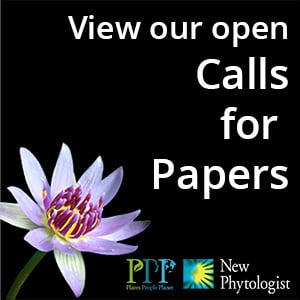 News from the New Phytologist Foundation